Kaz's MAME cocktail table project


MAME is an emulation program that allows a whole bunch (about 3118 in the current release) of old video game programs to run on a PC. The programs are not re-written for PC, this is the original code that was found in the ROM chips on the original game boards in the arcade coin-op games.

Like most MAME addicts (yes, I said addict, not enthusiast) I started out with just a few ROMs of code and played on my home PC with keyboard and mouse and a cheap old joystick. But soon it became evident that it was not going to be enough. So I started raiding the electronic graveyards and the supply houses, gathering parts for the greatest invention known to man. I would build a fully functional arcade game for my living room. I was certain that I was alone in this venture (I hadn't become integrated into the vast MAME underworld yet) so I set off to design and build the ultimate cabinet. It had to have enough controls for two people to play either vertical games (PacMan, Dig-Dug, Galaga) or horizontal games (Moon Patrol, Missile Command, Star Wars) at the full size of the monitor.

After scrounging up parts for the game from everywhere (especially thanks Andy for the monitor trade), I finally had enough stuff to start cutting wood. First, the computer (AMD Slot A 850, 128 MB ram, Baracuda SCSI HD) was assembled, loaded and tested, the sound system with subwoofer works great.

Minwax stain, black Formica laminate, t-moulding, it's all there. The glass is an experiment - I actually originally planned to have the glass cut away from the tops of the controls, but that is a job that would take my local people several weeks and lots of money to do (probably more than the computer cost). So for now it is a simple cut.

The characters and logos on the tabletop (under the glass) are laser waterslide decals printed on Bel laser decal paper - it worked out great.

I have replaced the right joystick on the left end panel with a top-fire stick for games like Battlezone - two sticks and a separate button just don't quite do it. I have also installed the transparent blue ball in the trackball on the long side panel and placed the ultra-bright LED's under the balls - they glow really cool.

I still need to build the clip-on mechanism for the extra control panels (pole position, Star Wars, spy hunter, afterburner, tron and discs of tron, etc...) and the gas pedal and some various function buttons still need to be wired in, but other than that it is pretty much done

The pizza, beer, and hot tub party for my wife's birthday was the perfect unveiling - and the machine worked great.

I am still looking for a great name for the game with good graphics potential

Here's some pictures - (more to come)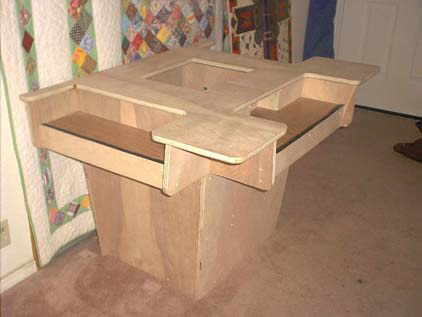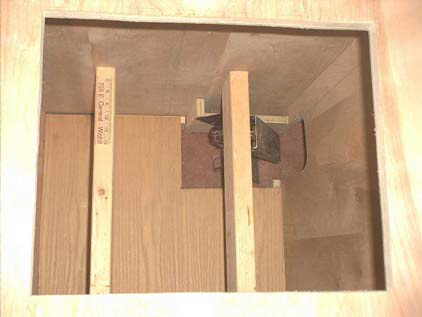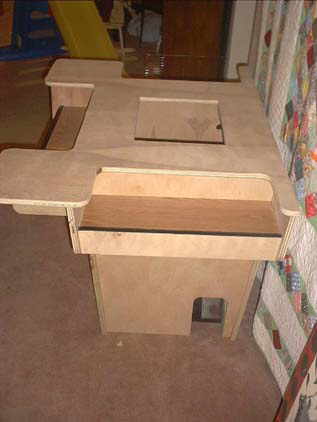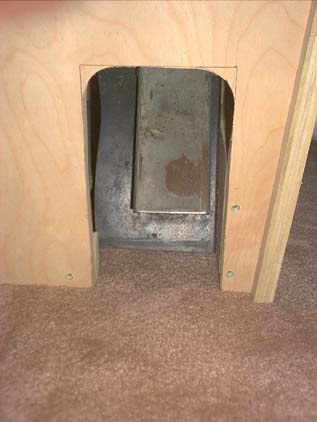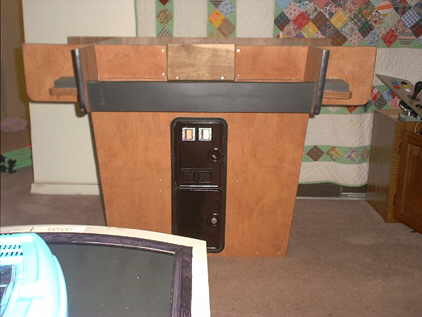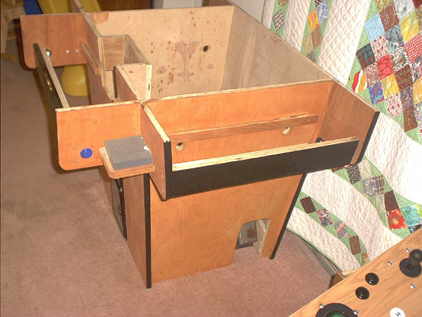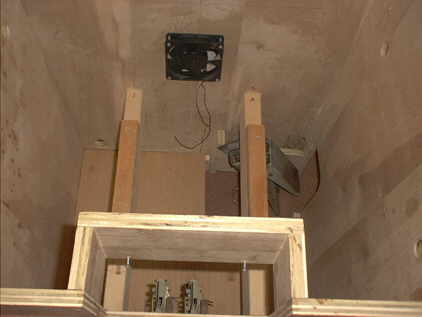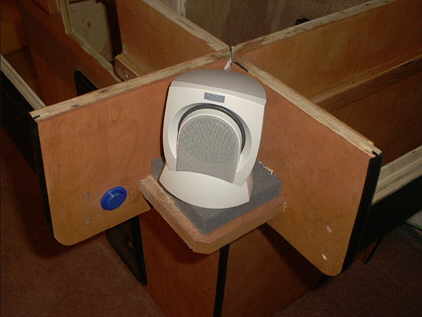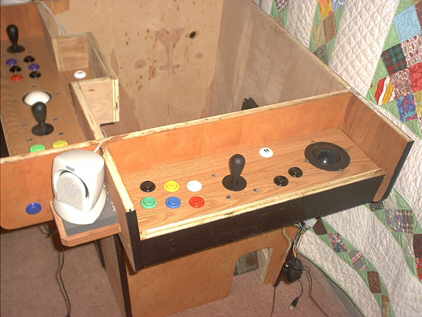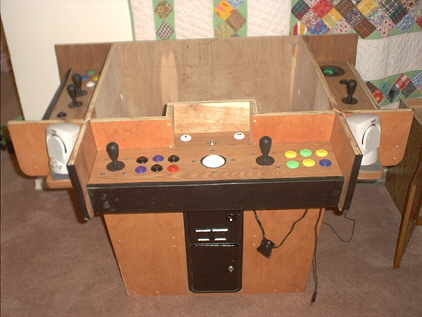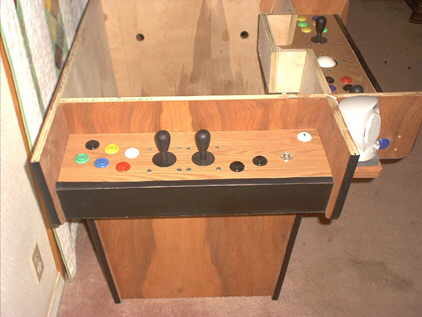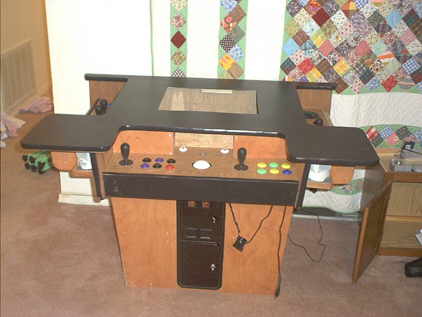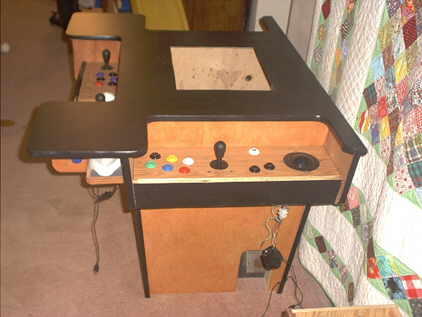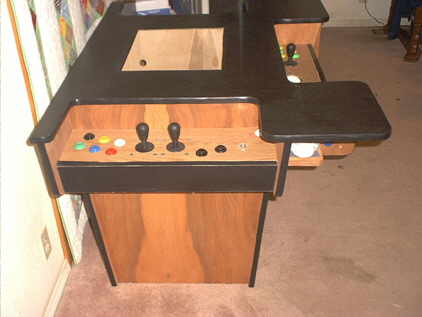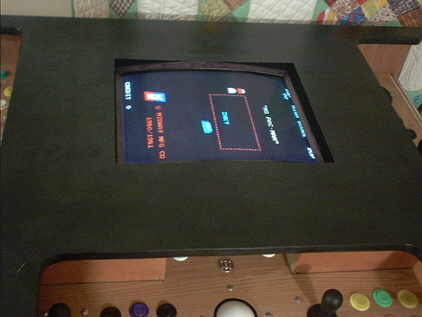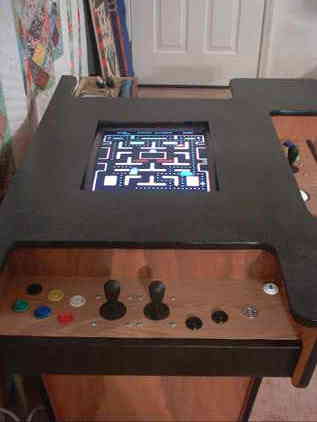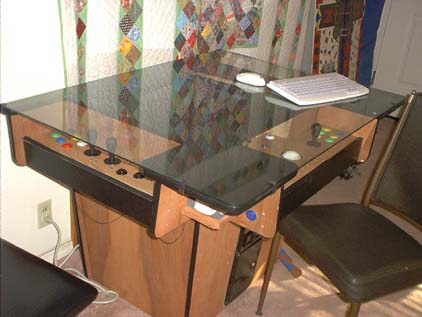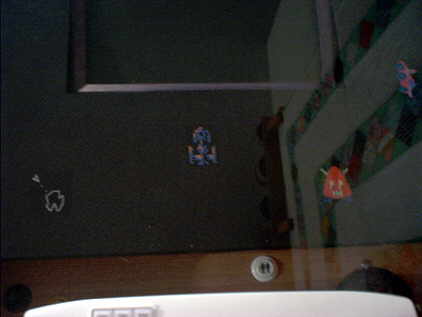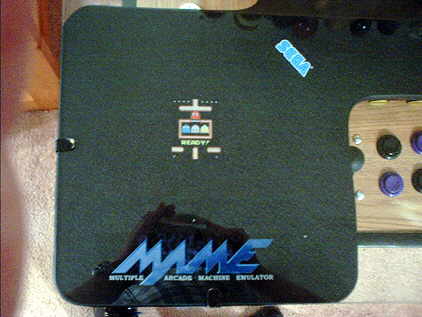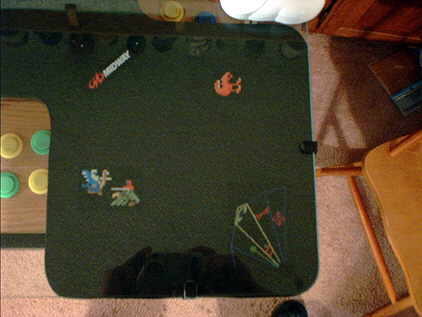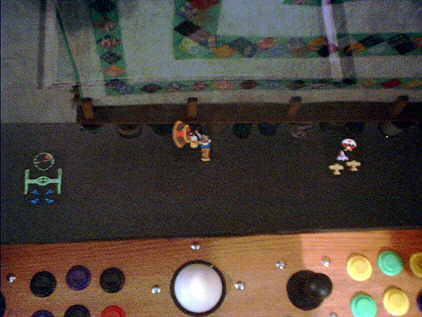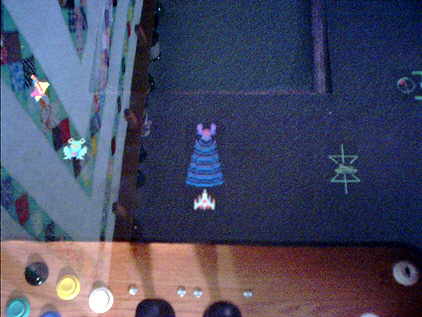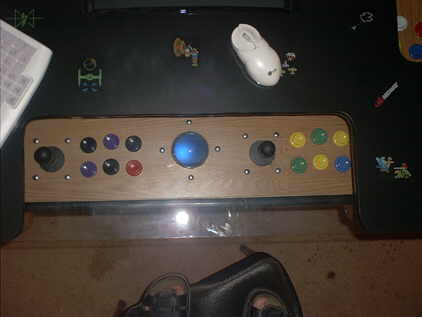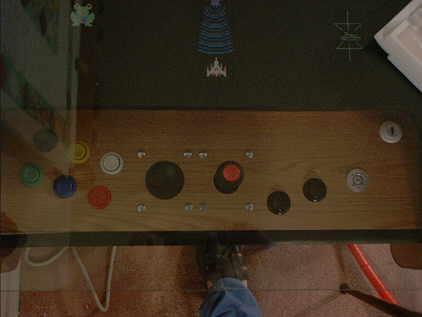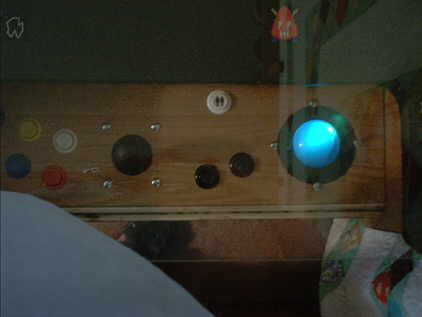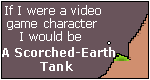 I am a Scorched Earth Tank.

When I have a mission, it consumes me; I will not be satisfied until the job is done. I have a strong sense of duty, and a strong sense of direction. Changes in the tide don't phase me - I always know which way the wind blows, and I know how to compensate for it. I get on poorly with people like myself. What Video Game Character Are You?